Home Care is in Crisis, the Time to Fix it is Now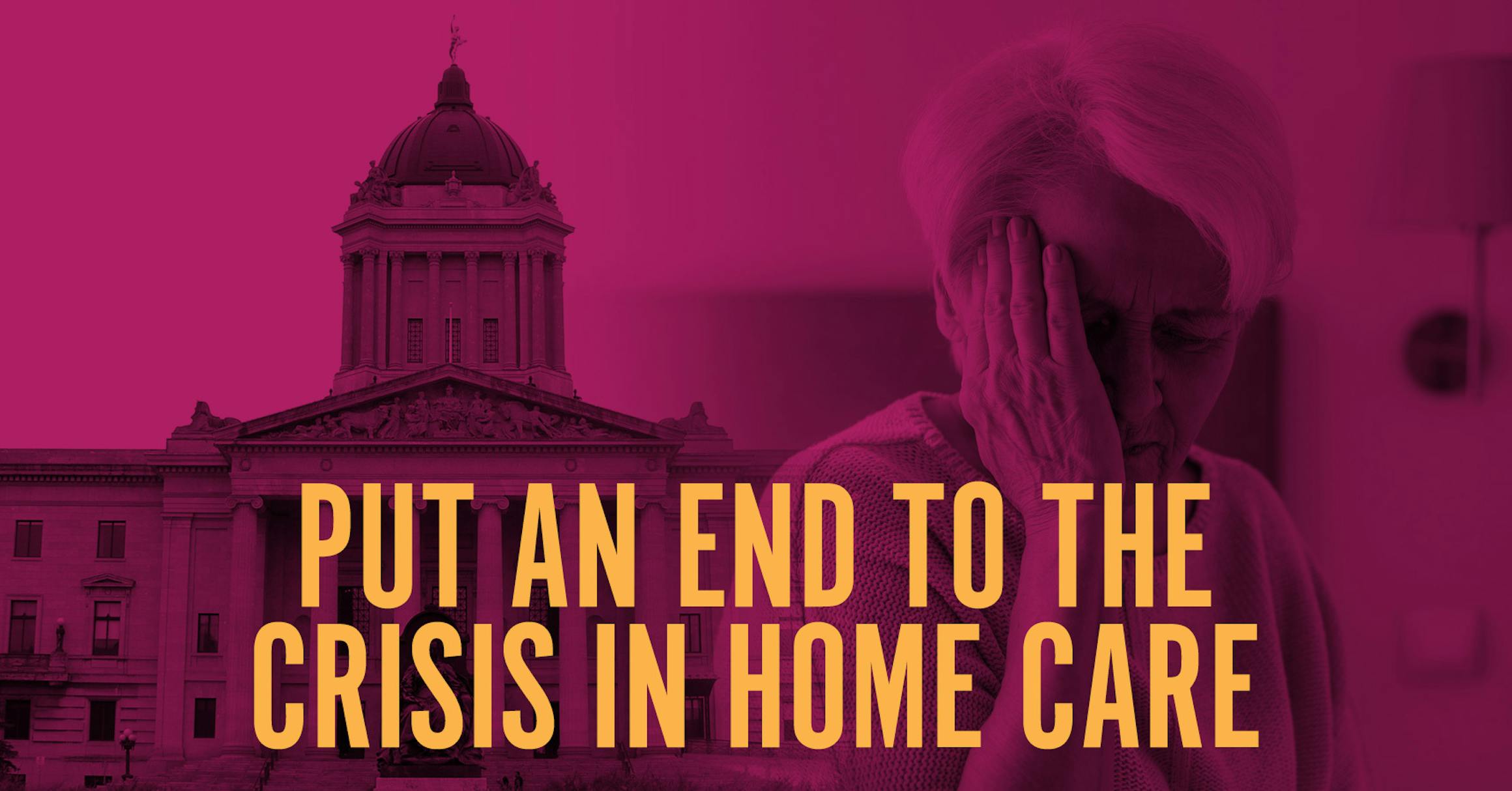 For seven years, the Manitoba Conservative government has refused to support Manitoba's public home care system, creating a systemic staffing crisis in home care. This has led to thousands of cancelled visits every month, leaving vulnerable people without the care they need and deserve.
Instead of sustaining public health care, the Stefanson Conservatives are pushing a for-profit home care agenda that increases the costs that Manitobans ultimately pay – tax dollars that should go into the public home care system instead become corporate profits. 
All Manitobans deserve to age with dignity in their home with the care they need without worrying about what unaccountable private health care companies will do next.
Rural and northern Manitobans are especially impacted by staff retention and training issues because of the Government's pressure to source privatized services.
HOW YOU CAN HELP - Tell Premier Stefanson to support strong, publicly delivered home care and reject the intrusion of for-profit health care in Manitoba.
Tell the Stefanson Conservatives to put an end to the crisis in home care.